There are many ways to create curls and curls with the help of irons, curling irons and hair dryers, but they have one drawback: the hot air damages the hair, making it brittle and dry. Therefore, in order to keep your hair healthy and shiny for as long as possible, you should resort to hot styling less often, choosing more gentle methods.
So what are some of the methods? The JENNYHOUSE stylists from Seoul, who have been working with actress Song Ye Jin, actress and singer Park Shin Hye, actress and model Song Ji Hyo, singer Choi Soo Young from Girls' Generation and many other Korean stars for over 20 years, have some ideas!
1. Curlers + fixing spray
Curlers, of course! What could be easier? To create a Korean-inspired hairstyle, you need to follow a few simple steps:
1. You need to separate a strand at the front and twist it right up to the roots.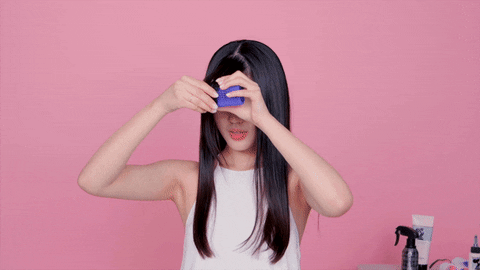 2. Separate the remaining hair into three parts: two side and one back. Curl the side strands up to the chin level.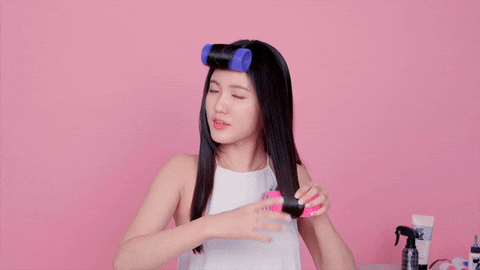 3. To avoid waiting, use a fixing spray such as JENNYHOUSE Root Volume Fixer.
This spray fixer gives volume to your hair without sticking or weighing it down. Thanks to the useful ingredients in it, the spray does not dry your hair, but rather takes care of it and gives it a healthy look. And it does not contain SLS, silicones, mineral oils, parabens, artificial dyes, fragrances and other harmful ingredients.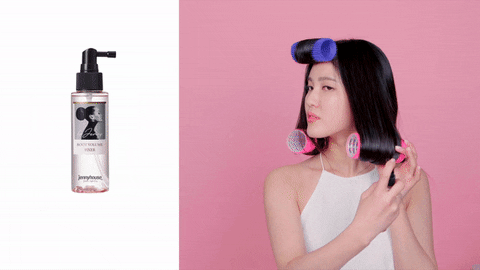 4. Wait a couple of minutes, gently remove the curlers and break up the curls with your fingers. Done!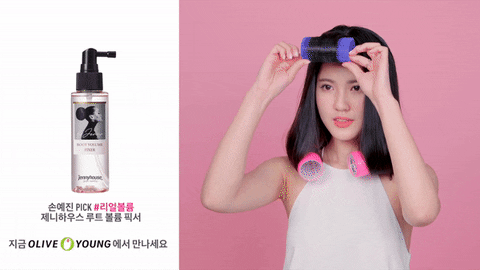 Watch the full video here:
2. Scarf or bathrobe belt + serum
We think that this is the most affordable way to create curls, because all you need is a scarf, a bathrobe belt or even an old towel that you can cut into ribbons in the name of beauty!
1. Separate the hair into two sections and apply a styling product, such as JENNYHOUSE Hydrokeratin Curl Serum, evenly.
This serum has a light gel texture, but at the same time reliably fixes the style for the whole day, gives volume without creating the effect of clumpy and dirty hair. It helps to create spectacular curls and waves.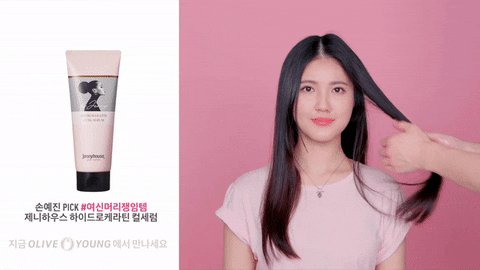 2. Place a scarf or robe belt over your head so that the same ends hang down the sides. Pin the scarf/belt on top or have someone hold it up, then wrap the hair in plaits, wrap and secure.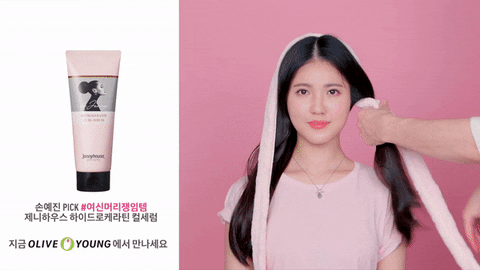 3. Wait a few minutes and then gently untwist the plaits and break up the curls with your fingers. Done!
Watch the full video here:
Do you want to know more about JENNYHOUSE brand, which will soon officially appear in Russia and the whole CIS? Visit this site, where the history of the brand is explained, and its main hits, which we are waiting for very, very soon! And you?